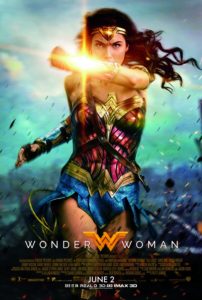 My quick take🎬: So much to love about ⚔Wonder Woman!⚔
Director Patty Jenkins of Monster (2003), fame brings us another stellar film. Gal Gadot's performance is fantastic to watch, she not only carries the entire film, but she also brings strength, intelligence, compassion and beauty to her role. Chris Pine is fun to watch as he takes a back seat, he brings humor and light-heartedness to the darkness of their wartime situation. If you ever thought you might want to see a superhero movie, then this is the one to go and see! I loved it! Radio Review coming soon! Stay Tuned!
Radio Reviews air on H360 Radio Network on Saturday nights, ✔️ out a station near you! The podcast will post after the review airs. Stay tuned.