A Film Critic's Personal Journey to Ebertfest and Revisiting Her Childhood Home of University of Illinois
The 19th Annual Ebertfest Film Festival, April 19-23, was held at the historic 1,525-seat Virginia Theater and the University of Illinois campus in Champaign, IL. The festival highlighted a wide array of films, panels, and Q&A's dedicated to the theme of empathy.
Ebertfest was founded in 1999 by the late Roger Ebert, a University of Illinois Journalism graduate and Pulitzer Prize award-winning Chicago film critic. The mission of the festival is to celebrate films that may have been overlooked by audiences, critics, and distributors.
Chaz Ebert, Roger's beloved wife, business partner, and writer/publisher of RogerEbert.com, continues Roger's legacy by serving as producer and host. She, along with Festival Director Nate Kohn, select films based on Roger's criteria.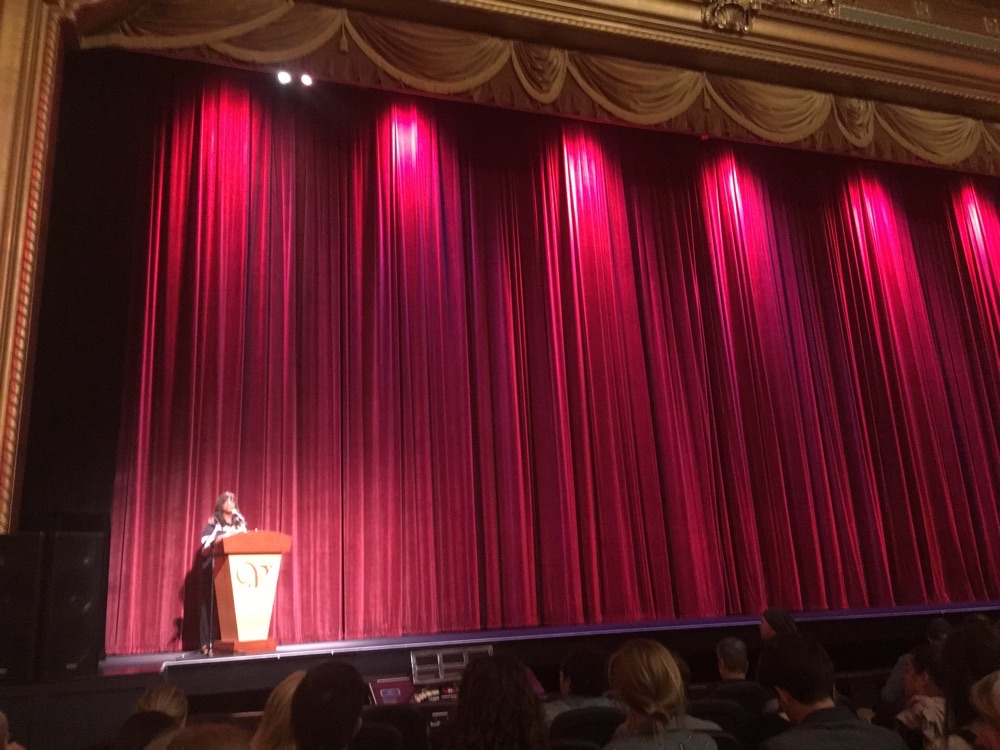 While driving to Ebertfest, this Chicago film critic was filled with an assortment of emotions. You see, my father and mother—Richard and Kathrine Knight—lived on the University of Illinois campus while attending college. I was born in my father's first year of college, 2nd semester to be exact. My life began in a lower level apartment on Green Street, right down from the exact street (Green Street) where Roger Ebert grew up. Sadly, my father passed away this past August (2016), preceded by my mother in 2011. I have fond memories of the University of Illinois campus as I've visited there on several occasions over the years. Although I was excited about attending the festival for the second time, I was also unexpectedly saddened by my father's loss, yet comforted by the surroundings where we all began as a family. Needless to say, the U. of IL campus will always be close to my heart.
Opening night festivities, Wednesday April 19, began with Chaz Ebert, the festival co-founder, executive producer, and host, welcoming guests and explaining the cornerstone of the festival. She informed the audience by stating, "Roger felt that movies could help us gain empathy for people or a situation; therefore, this year, Ebertfest 2017 will be dedicated to not only empathy, but also kindness, compassion, and forgiveness."
She continued by saying, "Roger loved singing and dancing, and so I asked Jimmy Demers to sing 'God Bless America.'"
Concluding the welcome, Chaz thanked festival participants with a heartfelt message. "After nineteen years, you have welcomed me into this community, and I thank you for that."
Read more ›