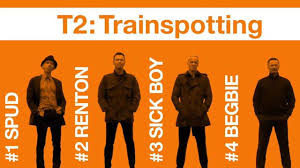 The Boys are Back!
Is revisiting the zaniness of Trainspotting (1996) 20 years later worth the trip? (Pun intended.) I guess if you're wondering if Renton, Sick Boy, Spud, or Begbie made the decision to "choose life," then yes− checking in with these wacky, cultish characters will totally be a rewarding experience. It's especially worth the trip if all of the same players are back, including the esteemed British director, Danny Boyle, and in this case, yep–homerun−all are back in T2's lively sequel. You can only imagine my elation when I discovered I'd be in London in February, a full eight weeks before the opening here in the USA. I viewed the film on my birthday, February 11, at the Empire Theater in Leicester Square, where the film opened on January 19. Yes, it was an excellent day.
Being a huge fan myself of the original film, I was extremely happy about the sequel. However, how does one follow a film that so creatively defined the essence of the Brit-Pop "20-somethings generation" or, in this case, the "Peter Pan 20-somethings"? Boyle's unconventional sharp lens gave us a wild, frantic ride by using the music of the time, a script driven by rebellious ideology, and one with hardcore drug use as an underlying theme, no less. Seriously, if any film warrants a "stand alone" status, unquestionably, Trainspotting fits the bill.
Edinburgh does remain the setting in T2 (as it should), and it should also be noted that in 2004, Trainspotting was voted the best Scottish film of all time in a public poll. The film is ranked 10th by the British Film Institute (BFI) in the Top 100 British Films of all time. An impressive legacy indeed; it even demoted the inspirational Chariots of Fire (1986), which is best known for its opening scene of Olympic hopefuls running on the Scottish coastline of St. Andrews; the conditions are arduous, with wet sand and bare feet as waves break. Vangelis' famous Academy Award-winning score "Tides" plays in the background as the runners glide in slow motion. In contrast, Trainspotting's opening scene includes frenzied running at hyper-speed down Princess Street in Edinburgh by Ewan McGregor (Renton) and Ewen Bremner (Spud) while being chased by security guards just after robbing John Menzies Bookstore while Iggy Pop's "Lust for Life" blares on.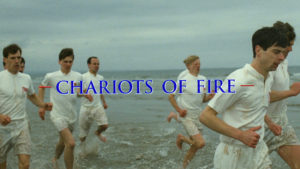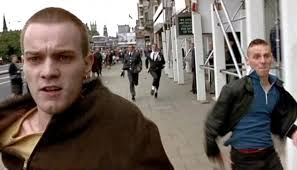 T2's opening scene views Renton running again, but this time on a treadmill in Amsterdam. Evidently, he's surrendered to "life," as he's chosen to run artificially. Within minutes, in a hysterical scene, he clumsily falls off. There's a re-visit to the original chase scene by Renton, and just like that, we are off to the races again. Read more…