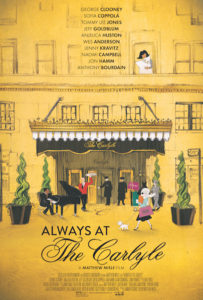 Check in For an Impressive Guest List, Check out due to Tattletaling
I've always maintained that The Carlyle Hotel is a captivating art enthusiast destination in New York City due to the paintings of Ludwig Bemelman that adorn the walls of Bemelman's Bar. For those who haven't seen the murals, they are worth the trip—you'll see whimsical drawings of New York City in all four seasons by the famous 'Madeline' book artist. I've visited there a few times over the years to enjoy the ambiance of the cozy place while sipping a cocktail. Truth be told, I never had much interest in actually staying at the swanky Carlyle Hotel, but may now after viewing the documentary, although not sure that justify's the hotel's high prices. I had no idea the hotel is typically full of celebrities, who knew that George Clooney is actually a regular, (he's checked in for three months in the past) as well as Anthony Bourdain, Harrison Ford, Vera Wang, George Clooney, Naomi Campbell, Sofia Coppola, Harrison Ford, Angelica Huston, Lenny Kravitz, and Wes Anderson, to name a few. Name-dropping is what this doc is all about—from JFK to Princess Diana—the staff will acknowledge that certain celebrities have stayed in the hotel. Unfortunately aside from name-dropping—not much else worthy of noting is divulged in this somewhat drab, thinly scripted doc, that's mainly stuffed with talking heads.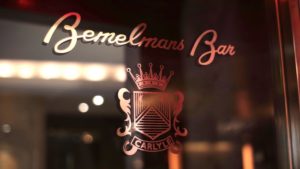 Director Matthew Miele is on a roll, with his recent films that center on similar upscale establishments as Tiffany's, Crazy About Tiffany's (2013) and Bergdorf Goodman, Scatter My Ashes at Bergdorf's (2013) the docu-style tone is similar in its advertorial nature. However, before you get too excited—check out the price for a one-night stay. The film is a long list of celebrity interviewees anchored by devoted Carlyle Hotel staffers, who serve them. Unfortunately tonally, the film feels two-faced—yes, the Carlyle Hotel, known for its discretion on guests' details or gossip, (made clear from the beginning of the film)—has a catch-22—the core celebrity factor along with name-dropping depends on those stories, without them, there is no film. Given the pristine reputation of the Carlyle, these stories—unless told by the guests feel like a betrayal.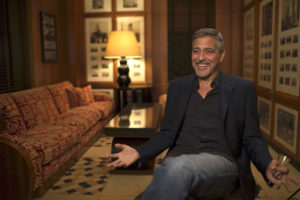 More often than not, a staff member says on camera, "Oh, I can't answer that!" Yet, another will 'spill the beans.' One has to wonder if that tell-all staff member still a job. What we do learn is that Condoleezza Rice's suite is not $10,000 a night it's only $4,000. And that 'Michael Jackson, Princess Diana, and Paul McCartney's' elevator ride is the hotel's most famous, according to British journalist Piers Morgan who sees his job as grilling the elevator operators for juicy tidbits.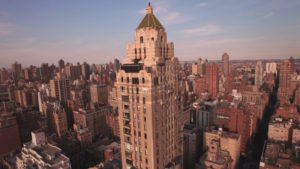 What I did enjoy was the history lesson that's provided concerning the reasoning's behind the hotel decor, the musicians that performed at the hotel, the menu changes over the decades and the challenges of keeping current especially with elevators that are over one hundred years old. George Clooney expressed concern over that issue.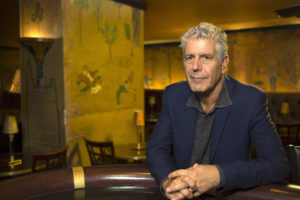 If the center of the film focused more on individual staff members, the owners or the entertainers' lives then perhaps the film could be turned around into a more pleasing view, that doesn't 'kiss and tell' so to speak, or give us a snobby feeling about the place. It's loud and clear that all involved feel they are superior to The Plaza and The Waldorf, again the film's attempt to provide a vehicle for an advertising platform. Nope, just doesn't feel right to 'out' New York's landmark treasured hotel.
"Always At the Carlyle" opens in Chicago May 18.
Sarah Knight Adamson© May 14, 2018