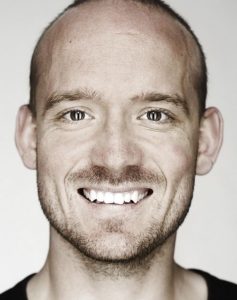 Kaspar Astrup Schroder director of Big Time a documentary that took six years in the making was in Chicago to present his film during the Chicago International Film Festival. I was able to speak with him via phone as I was unfortunately unable to meet him that day in Chicago due to a family wedding.
The Wall Street Journal has stated that Bjarke Ingels 'has rapidly become one of the design world's biggest stars' and his name recently appeared in TIME magazine's '100 Most Influential People' article. The film Big Time focuses on the New York skyscraper VIA 57W, which houses the newly opened multiplex Landmark at 57 West, and World Trade Center 2.
First and foremost, I learned so much about the topic of architecture and architects by viewing the highly engaging and personalized film, Big Time. The film is for everyone of all ages, especially those interested in architecture. Schroder has captured his subject during his triumphs, frustrations, and disappointments. You'll see Bjarke Ingels's childhood home, see his parents speak about him as a child, you'll hear about his philosophies and the reasoning behind his drawings. But most importantly, you'll see him with a pen and paper drawing/creating his projects as he explains to us the 'why' behind his design style.
The film has a personal connection as well, during the six-year filming period; Ingels began to deal with serious health problems that did interfere with his work. You'll also view his euphoria in finding the love of his life and his engagement to his lovely girlfriend during this time.
Sarah Knight Adamson: I want to thank you so much for speaking with me today. I really enjoyed your film. Can you tell me why you chose to start filming Bjarke Ingels?
Kaspar Astrup Schroder: My wife is an architect, my sister is an architect, most of my friends are architects, so I was kind of in that environment, and I love making films. I've watched a lot of documentary films about architecture that I thought it was very challenging to make something interesting that goes beyond like a normal film. I wanted to broaden up the subject so people that are not architects might become interested in architecture. I started filming him back in 2010, and I completed the shoot last December 2016, six years.
SKA: What aspects of his life were you looking to cover?
KAS: I wanted to make a film about architecture through character, through someone that lives it and makes it. I also wanted to show their dilemmas of the modern man trying to conquer the world but maybe one that also forgets himself in it. When Bjarke started to become sick and then the company was failing after he left Denmark and all those challenges could basically have been in any business.
SKA: Yes.
KAS: I wanted to tell those emotional, universal aspects of a story and try to also develop a character through the film. He's a great storyteller, and he's trying to make the best possible life for people with his architecture.