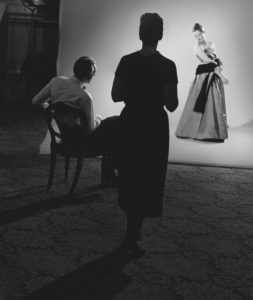 Daniel Day-Lewis's Final Curtain Call
Daniel Day-Lewis is generally considered the greatest actor of his generation and some consider Paul Thomas Anderson to be the greatest director of his generation. When these two collaborated ten years ago, it resulted in There Will Be Blood (2007), a brutal film about a vicious oil tycoon that earned a best actor Oscar and wide critical praise. Ten years later, the pair have reunited for Phantom Thread, a film about an English dressmaker at an elite fashion house in post-war London. Based on the premises alone, it would appear that their two collaborations seem completely unrelated, however, both focus on intense men who are obsessed with success and struggle outside of their professional lives. Phantom Thread probably won't attract the same audiences as previous Daniel Day-Lewis films due to the subject matter and methodical pace of the story, but the film is visually stunning, masterfully acted and allegedly the last chance to see a legendary actor in action.
The story is set in 1950s London within the world of high fashion and centers on Reynolds Woodcock (Daniel Day-Lewis, Lincoln, 2012), a master dressmaker for extremely wealthy clientele. Reynolds has just completed his latest dress, and after the final fitting with his delighted patron, he joins his older sister and business partner, Cyril, (Leslie Manville, (Rupture, 2016) for dinner. Cyril, who appears cold and emotionless much of the time, senses lingering anxiety in her brother and suggests he escape to the country to unwind from his latest project. Reynolds agrees and zips out to the countryside in his sporty car that night. The next morning he stops at a local restaurant for breakfast and sees a young waitress Alma (Vicky Krieps) who transfixes him. After a hilariously elaborate breakfast order and some light banter, the two agree to a dinner date that night. While at dinner, Reynolds and Alma talk about their families and he explains what he does for his living. Afterwards, he invites her to his home where he shows her his craft and creates a beautiful dress for her. Although he warns Alma that he is a "confirmed bachelor," Alma returns back to London with him to be his new model and ultimately his new muse.
Although Alma is mesmerized by Reynolds' world and talent, she finds it difficult to get closer to him on a deeper level due to his highly regimented lifestyle and his intolerance for disruption while at work. In a humorous scene, after they eat breakfast, Cyril informs Alma that it may be best if she eats breakfast after Reynolds because her loud chewing and clanking of dishes distracts him. Along with his meticulous habits, Alma must contend with Reynolds' constant devotion to his work, which creates jealousy in her, especially when his clients are often beautiful young women, even royalty. As Alma tries to intertwine herself more closely in his world, their relationship grows more complicated as both struggle with the nature of it and their expectations with other. As the movie progresses, the relationship has Hitchcockian shades and unexpected twists along the way.
Phantom Thread has a number of praiseworthy elements that are praiseworthy. First and foremost, the acting of the three main characters is exceptional. Unsurprisingly, Day-Lewis is incredible in his role once again. Well-known for his complete immersion in roles, the actor embodies this character completely in both the delivery of his lines and more impressively his physical acting. It's difficult to imagine another actor in this role and he is a shoe-in for an Oscar nomination. Vicky Kreips is also very impressive playing Alma, Reynolds' model, muse, and often tormentor. This is her first major role in an American film, but the Luxembourg native meets the challenge, which is no small feat when you are sharing scenes with a living legend. Leslie Manville who plays the business-minded older sister is also well-cast and delivers some of the wittiest lines with her emotionless face. Along with the acting, the film excels visually as well. The shots of Reynolds at work, driving through the countryside, and even at the dinner table are all masterfully crafted by Anderson, who is arguably the best director with respect to visual storytelling. Finally, the music, composed by Anderson's long-time collaborator and Radiohead guitarist, Johnny Greenwood, expertly enhances the tone of the film.
Despite all of the praise you can heap on the sound, sights, and acting in this film, it still needs to be noted that this film's plot and script will not appeal to everyone. This movie will delight film critics and fans of Anderson and Day-Lewis, but from a plot standpoint it is not as approachable or exciting as other films and will require patient viewers. Audiences shouldn't expect action and the romance is intentionally kept off screen or unspoken at times. Anderson and Day-Lewis who collaborated on the story and character certainly created the film they wanted to make, but they will have to contend with the fact that the pacing and premise will turn off the average moviegoer.
Bottom Line: Despite the tedious pacing, Phantom Thread is beautifully shot, remarkably acted and, at times, provides fascinating insights into relationship dynamics and the cost of obsession in one's craft.
Credits: Written and directed by Paul Thomas Anderson
Cast: Daniel Day-Lewis (Reynolds Woodcock), Vicky Krieps (Alma Elson), Leslie Manville (Cyril Woodcock), Richard Graham (George Riley), Camila Rutherford (Johanna)
Studio: Focus Features
Running Time: 130 minutes
Jessica DeLong © January 3, 2018